Humble Beginnings
The phrase "Live Like Lindy" means that through opportunity the greatness in children will shine. Lindy Infante was not supposed to succeed. Decades before he became a Hall of Fame captain for the University of Florida and the head coach of the Green Bay Packers, the cards were stacked against him. Losing his mother early in life and having an absent father meant his older sister became his primary caregiver. Impoverished and with no direction, Lindy's hardships took him down a wrong path, until one fateful opportunity.
Timeline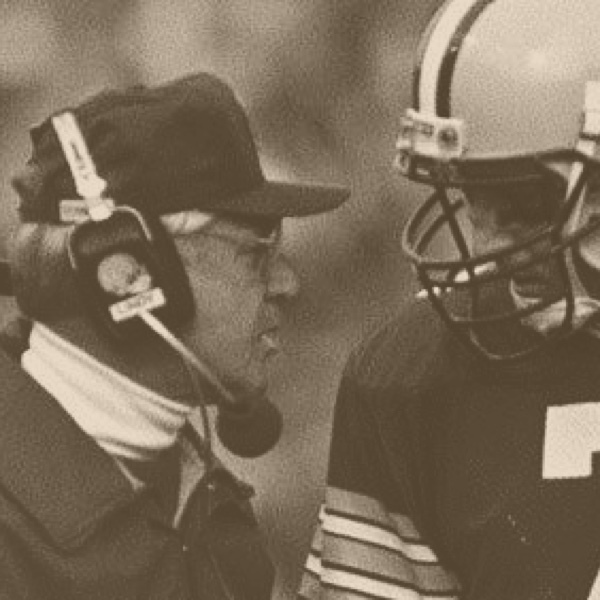 Live Like Lindy
At the age of 14, Lindy entered a nationally-sponsored race at the Boys & Girls Club and astonishingly placed in the top 10 in the country. It was that moment, that race and that opportunity that allowed him to shine — and then everything changed for Lindy and his family.
After an illustrious college and during his NFL coaching career the innate desire to help those like himself became clear. In his humble way, he tucked his players under his wing. He had a way of bringing out their greatness, often before they knew it for themselves. Lindy, or "Coach" as so many of us called him, passed away in 2015 but his legacy will live on in every child that the Foundation is able to help.
Drive to Succeed
Lindy was always driven to bring out the best not only in himself, but in others around him. That dedication was apparent throughout his life.
College Football
Lindy accepted a scholarship to the University of Florida. He played tailback, was named senior team captain and later worked with the team as an assistant coach after graduation. For his achievements, he was inducted into the University of Florida Athletic Hall of Fame in 1988.
The NFL
His passion for inspiring others eventually led him to the NFL. He worked with players as an offensive coordinator for the Cincinnati Bengals and the Cleveland Browns in the 1980's. He served as head coach of the Green Bay Packers and Indianapolis Colts.
Lindy Infante's Life
"Florida fans have great memories of Lindy as both a player and a coach, and he'll forever be remembered for the countless lives he touched."

–